Angela Lumicisi has been writing, producing and starring in her one woman cabaret show We've Only Just Begun: The Music of the Carpenters for over 10 years. Angela has left an impact on crowds around the country with her memorable performances which transports her audiences into exhilaration. This show created fast sell-outs in the Perth Fringe and Melbourne Cabaret Festivals and continues for its fourth year with a national tour in 2020.
Angela is currently working on two new cabaret shows. Sultry Sirens, about the lives of three trailblazing screen goddesses, Jane Russell, Rita Hayworth and Mae West, and Songs For My Family a touching tribute to her grandmother and mother featuring songs from the greatest movie musicals that influenced their lives.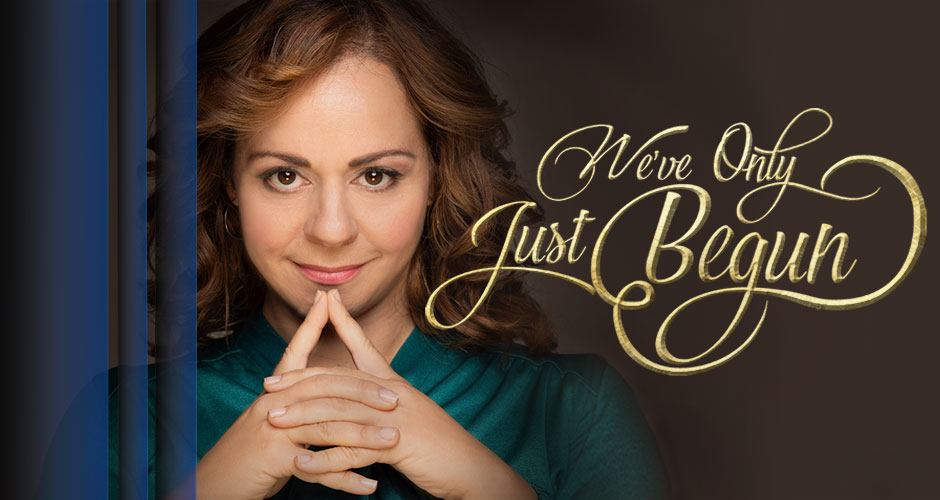 Dear Karen, my name is Angela Giuseppina Lumicisi and I am your number one Carpenterian fan!
In the 1970's a good Italian girl goes to school, gets married and then has babies. But what happens if you want more?
The Carpenters, one of the most successful and cherished bands of their time, are a beacon of hope for one little Italian girl growing up in the confines of her traditional life in Melbourne.
Karen's soaring and heart wrenching vocals spoke to Angela in a way no-one had before. It's like you're singing to me and know what I'm going through, how is that?
Karen and Angela's lives begin to intertwine through their weight struggles, their love life but ultimately through Karen's untimely end Angela finds the strength to be the person she's always wanted to be.
And as Karen's life ends, Angela's has only just begun….
Reviews
Articles
North West Star | Il Globo | Weekend Notes
Interviews