Angela Lumicisi has her musical roots in Opera and Musical Theatre as well as Jazz and Cabaret. Her eclecticism forms a unique sound distinct only to Angela Lumicisi. Angela gives captivating performances and outstanding shows that leave her audiences in complete awe wanting to hear more.
Angela Lumicisi has left an impact on crowds around the country with her memorable performances of her own cabaret show We've Only Just Begun: The Music of the Carpenters which transports her audiences into exhilaration. This show created fast sell-outs in the Perth Fringe and Melbourne Cabaret Festivals and continues for its fourth year with a national tour in 2020.
Angela did a two-year season with the Australasian production of Wicked the musical which she understudied the role of Madame Morrible performing in the Auckland, Manila, Melbourne, Sydney, Brisbane and Perth productions.
Alongside her performing career Angela is an experienced vocal coach and public speaker who has utilised her performing and coaching skills to help empower others with their speech and presentation. She has developed two courses, the Ten Week Singing course for Actors, a course specifically designed to develop and enhance the confidence and skills actors need for singing auditions. And the Discover Your True Voice - Communicate with Confidence course designed to teach key elements to help break down the fear and anxiety of speaking in public into logical and simple concepts.
Other theatre credits include Titania in A Midsummer Nights Dream, the Melbourne Premiere as Lady Macbeth in Macbeth: The Contemporary Rock Opera as well as the return season in Brisbane, Dotty in Act a Lady, Scotty in Merrily we roll along, Charlotte in Flora the red Menace, Mehitabels Cohorts in Archy and Mehitabel, Celeste in Saturday Night, Rhoda in A New Brain, Soprano in Meraviglia, Sylviane in The Merry Widow,  Cio Cio San in Madame Butterfly, the 2000 Sydney Olympics opening of the Superdome, Mahlers Symphony of 1000, Carmina Birana and Faure's Requiem.
Angela's most recent performance was Frieda/Betty in Sunday in the park with George with Australia's first and only Sondheim repertory company, Watch This.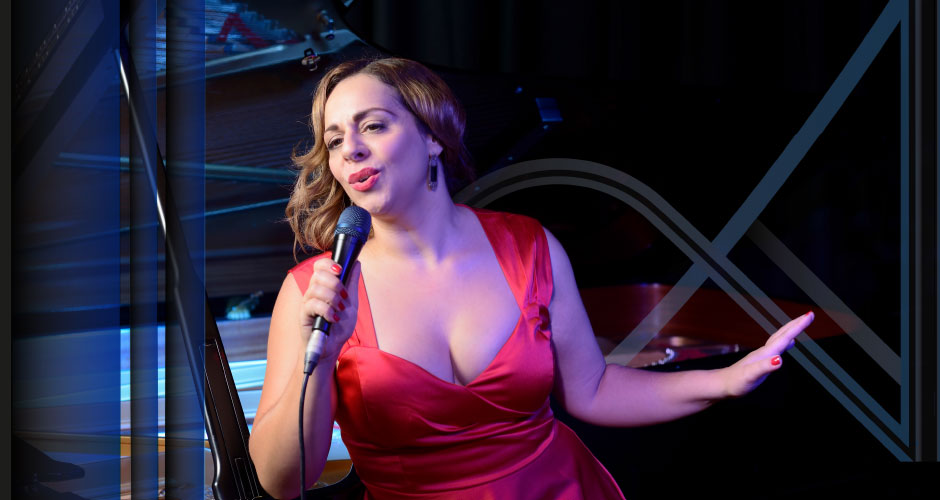 Theatre credits
2020
Broadway Unplugged

The Royal Botanical Gardens

Australian Shakespeare Company

Melbourne VIC

2019
Sunday in the Park with George

Lawler Theatre MTC/ Frieda VIC

GPAC VIC

Whitehorse Centre VIC

 

Beaudesert Cultural Centre QLD  

Brolga Theatre QLD

Gympie Civic Centre QLD

Gladstone Entertainment Centre QLD

Pilbeam Theatre QLD

Mackay Entertainment Centre QLD

Burdekin Theatre QLD

Innisfail Shire Hall QLD

Cairns Performing Arts Centre QLD

2018

Cardinia Cultural Centre VIC

Knox Performing Arts Centre VIC

Mount Isa Civic Centre QLD

Redland Performing Arts Centre QLD

Laycock Street Theatre NSW

 

Chapel off Chapel VIC

 

The Royal Botanical Gardens VIC

 
We've Only Just Begun: The Music of The Carpenters 

Fringe World Perth Down at The Maj WA

Ballina RSL NSW

2017

We've Only Just Begun: The Music of The Carpenters 

Winchelsea Tea Rooms VIC

Laycock Street Theatre NSW

Logan Entertainment Centre QLD

Matt Dann Centre WA

Sutherland Centre NSW

2016

A Sleepless Cabaret 
Veronica

Butterfly Club

 

Darebin Arts and Entertainment Centre

Short and Sweet Cabaret Festival Sydney and Melbourne

 

A Midsummer Nights Dream
Titania

Melbourne Shakespeare Company

2013-15

Wicked the Musical
Ensemble U/S Madame Morrible

GFO

2013

Act a lady
Dorothy

La Mama, By the Scruff

 

Claudia
Claudia

Various, Spectacular Spettacolo

2012

Ozmade

Comedy Theatre / Magnormos

 

We've Only Just Begun: The Music of the Carpenters

Butterfly Club

2010

Merrily We Roll Along
Scotty

Recital Centre / Magnormos

2009

Macbeth the Contemporary Rock Opera
Lady Macbeth

QPAC/ Diane GoughProductions

2007

Flora the Red Menace
Charlotte

Theatreworks / Magnormos

 

Macbeth the Contemporary Rock Opera
Lady Macbeth

St Martins Youth Theatre / Diane Gough Productions

 

Solitaire
Jessica

Butterfly Club/Jaded Productions

2006

A New Brain
Rhoda

Gasworks Theatre/Octave Theatre

 
 
 
Classical
2011

Meraviglia 
Rina Scimiento

More than Opera

 

The Merry Widow
Sylvianne

Athenaeum Theatre / Melbourne Opera

2010

Cavalleria Rusticana / Pagliacci
Merrie England

Athenaeum Theatre / Melbourne Opera 
Chapel off Chapel / Lyric Opera

2008

Madame Butterfly
Cio Cio San

Beleura House/ Mornington Peninsula 

 

Postcard from Carlton
Risata

More Than Opera

2006

La Traviata

Athenaeum Theatre/ Melbourne Opera

 
 
 
Film & TV
| | | |
| --- | --- | --- |
| 2007 | The Pacific  | Steven Spielberg Productions |
|   | Federal Government | Filmgraphics Productions |
|   | Pre Retirement Commercial |   |
| 2003 | Scope Mental Health Video | Concerned Friend / Scope Foundation |
|   |   |   |